All steel shell structure, high quality cement filling, HPL or PVC, ceramic veneer, bottom using ST14 tensile plate, surface using SPCC hard steel. The bearing is pressed by steel plate, and the height of the screw rod can be adjusted arbitrarily. The beam is made of square tube.
The whole steel without border static floor needs to choose the high quality steel plate with sufficient thickness, plastic treatment after stamping and welding (64 solder joints), and filled with high strength foamed cement, making the edge angle of the whole steel moving floor hard and incomparable, greatly strengthening the bearing capacity of the floor edge and enough evenness and decoration.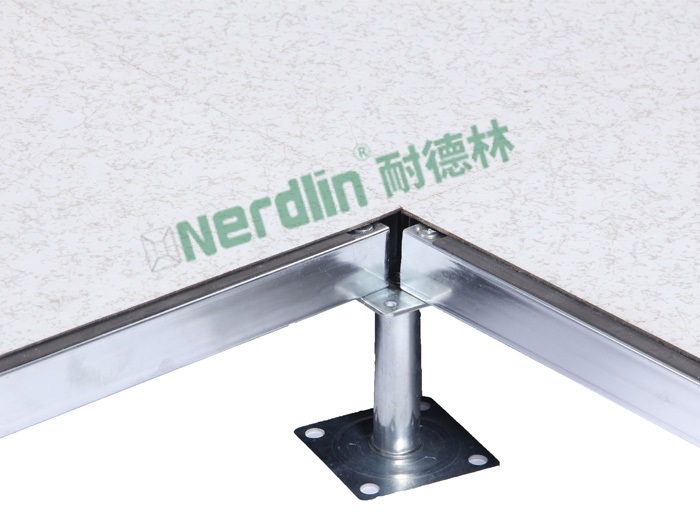 Functional characteristics:
1. effectively prevent static electricity; flame retardant, dustproof, skid proof, rust resistant, anti fouling, chemical corrosion resistant products;
2. imported glue veneer, strong abrasion resistance, no foaming, no degumming, steel shell electrostatic spray, light, wear-resistant, decorative strong;
3. Adopt the latest patent " cross stiffener " structure, super strong bearing, pressure resistance, surface smoothness page.
4. four sides support, convenient installation, flexible assembly, lower space can be used for air conditioning and ventilation, easy maintenance;
5. bracket height: 80mm-300mm, other height can be customized.
Product application:
Because there is no conductive strip around the all-steel non-frontier static floor, the seams are very fine after the pavement is finished. It is used in all kinds of high-grade machine rooms and occasions where anti-static is required.