The MW series is widely used in the wall decoration of the computer room. The surface material of the product is the cold rolled hot-dip galvanized steel plate with the thickness of 0.5mm/0.6mm (matched) /0.8mm, and the 12mm thick paper plaster board. The products meet the A2 grade standards of fireproofing materials, shock resistance and impact resistance, and can meet the special requirements of dust prevention, antisepsis, antistatic and so on. The product style is elegant and beautiful and can be reused.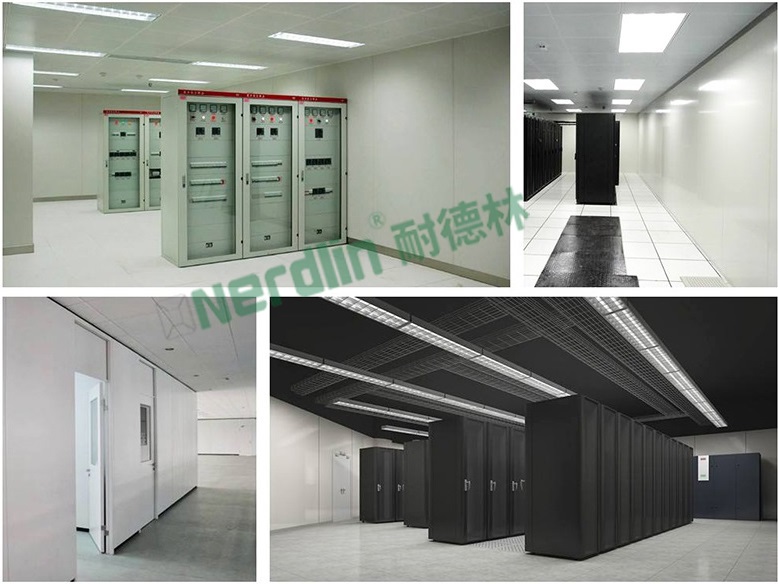 Product performance:
1. the surface material: galvanized steel SGCC T=0.6MM, has good oxidation resistance and welding performance.
2. the steel plate and the back 12MM high density plasterboard are made of the international top adhesive glue, which can be guaranteed to never separate.
3. coating: the thickness of coating coating for green resin coating is more than 45UM
4. fire protection grade: National a class
5. adhesion: 100/100
6. Wallboard connection: Adopt special U-shaped or V-shaped connecting edge to fix with M-shaped clamp; still can maintain good smoothness of the wall surface in a wide range of use.